Smoke and Carbon Monoxide Detectors
Secure your home from the dangers of carbon monoxide and smoke with our selection of smoke and carbon monoxide detectors below.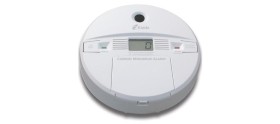 Carbon Monoxide Alarm
These easy to fit and use lifesavers will provide 7 years of continuous operation. Running on standard AA Alkaline batteries, these high-spec alarms are designed with custom intelligence to sense a broad range of Carbon Monoxide levels and emit an alarm loud enough to alert you even as you sleep. No wires, no fuss, just fit and go.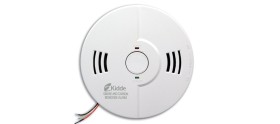 Combined Carbon Monoxide and Smoke Alarm
The Smoke and Carbon Monoxide Detector Combi is an advanced monitoring and alert system to safeguard your home throughout the day. Benefit from the integrated "Voice" warning system which tells you whether the detection is Smoke or Carbon Monoxide related and a safe 85 decibel alarm so you will hear it whether you are awake, asleep or vacuuming the house.
With a built in Peak Level Memory to alert you if CO levels were detected while you were away and advanced state-of-the-art Sensor technology you can rest easy knowing your home is in good hands.